At StrongHER TogetHER We:
Promote Mentoring
Connect Our Community
Encourage Service
Have FUN!
Our Mission:
StrongHER TogetHER helps girls rise above stereotypes that alienate them from one another and instead grow up to be women who understand the power of their collective strength in the fight for equity.
Our Vision:
A community blanketed with girls and women who are ignited by possibility and emboldened by their connection to one another.
Our Belief:
We believe the collective power of girls and women can change the world.
Why Is Our Work Important?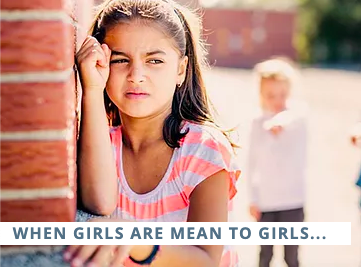 1. Girls are more than likely than boys to get bullied via rumors or intensional exclusion. –girlshealth.gov
2. 1 out of 4 violent encounters in schools is between girls.                         –keystoneafterschools.com
3. Girls are far more likely than boys to unfriend, block or untag former friends. –powersearch.org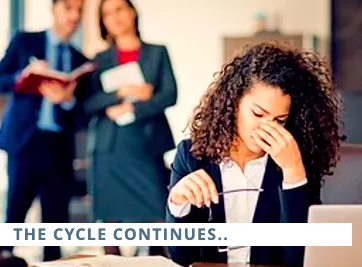 1. "Mean girls" often grow up to be "mean women." As a result, they are infiltrating the workforce in growing numbers. –verywellmind.com
2. Women in the workplace will bully another woman (vs. a man) 70-80% of the time. –workology.com
3. 40% of workplace bullies are women. –NY Times
1. White, Black and LatinX women earn 80.7, 63, and 55 cents, respectively for every 100 cents their male counterpart earns. –businessinsider.com
2. By mid-career, men are 70% more likely to be in executive roles than women. –payscale.com
3. 38% of women say they have experienced sexual harassment in the workplace. –npr.org
StrongHER TogetHER
Partners
Provide Support Through Funding, Programming Opportunities, Leadership, and More!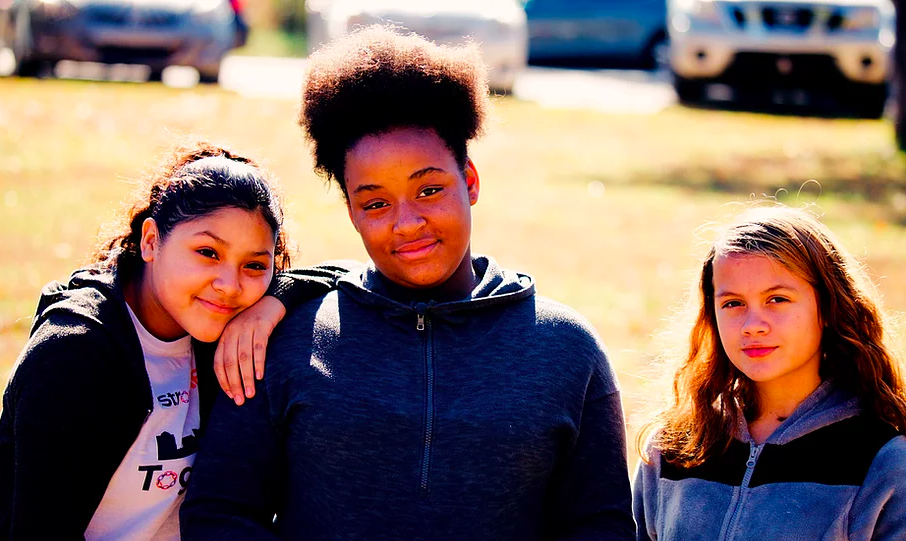 "We Believe The Collective Power of Girls & Women Can Change The World."
What People Are Saying:
As StrongHER TogetHER continues to grow, the voices that will rise above others to guide our evolution are those of the girls in our program, their families, our leaders and our partners. Check out what folks have to say about our work!

Dan Gilson, Durham Academy Extended Day Director
"Our partnership with StrongHER TogetHER serves as a wonderful connection between Durham Academy and the community as girls with diverse backgrounds are brought together and learn to look out for one another, support each other and do good in the world!"

India Moore (2021 Summer Intern, George Washington University)
"StrongHer TogetHER girls are forces of nature; their curiosity, compassion, and authenticity are beautiful gifts. Working with them alongside our devoted team brought me a sense of courage and joy that I will always carry with me."

Tom Schrecengost, NCCU Women's Tennis Coach
"The impact StrongHer TogetHer programs, clubs, events, and mentors have on their girls and the Durham community is immeasurable."

StrongHER TogetHER Girl's Family Member
"[Our daughters] love love everything about this group and we do also! Awesome, amazing, wonderful group."

9th Grade StrongHER TogetHER Girl
"[StrongHER TogetHER) makes me feel more important."

8th Grade StrongHER TogetHER Girl
"[StrongHER TogetHER] makes me want to try things and be more open to the outside."

7th Grade StrongHER TogetHER Girl
"Most of my friends outside ST are my race where my friends in ST are different races, and I like that."