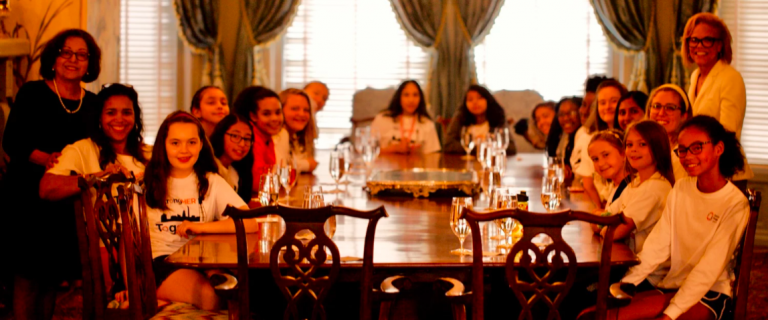 Here are just a few ways your dollars can support StrongHER TogetHER:
Buys food for a StrongHER TogetHER girl during one of our activities.
Buys materials for a summer camp craft activity.
Buys all food, admission fees, materials and bus transportation for a StrongHER TogetHER activity.
Buys an annual board planning retreat.
Will provide Summer camp for the StrongHER TogetHER girls.
Looking For Other Options Besides a One-time Donation?
Join StrongHER TogetHER's CIRCLE OF FRIENDS and make a monthly donation!  Click the DONATE button and select the option for recurring support.
Are you a restaurant?  Donate lunches for a day of summer camp or a StrongHER TogetHER activity!  
Are you a performer or performing group?  Give a benefit performance for StrongHER TogetHER while we promote, attend and cheer for your show! 
Would you and a group of friends/co-workers be interested in sponsoring A YEAR of programming costs for a cohort of StrongHER TogetHER girls?  10 friends contributing $300 each does just that!