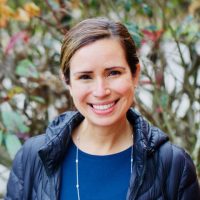 Jazmin Garcia-Smith
Dean of College Counseling - Durham Academy
Jazmin Garcia Smith was born and raised in Los Angeles, California. A proud first-generation college student, she earned her undergraduate degree from the University of Notre Dame and her law degree from DePaul University College of Law.
She has more than 13 years of experience working in the field of college admissions and college counseling. Jazmin currently serves as Dean of College Counseling at Durham Academy. 
She and her husband have two children and enjoy spending time outdoors.
Other Members