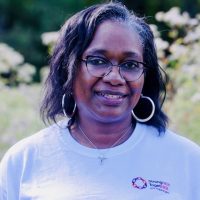 Frances Williams
Counselor - Durham Public Schools
Frances Renee Williams, I am a school counselor at Spring Valley Elementary School. I have been at Spring Valley since December of 2010. 
I am a proud graduate of North Carolina Central University where I received my BS in Family and Consumer Sciences and my MS in School Counseling. 
I am the mother of 2 adult daughters and I have lived in Durham for over 30 years.  The Durham community has become home for me and I am genuinely committed to the growth and development of our young people.  
In my spare time, I enjoy spending time with my family and friends and sewing.